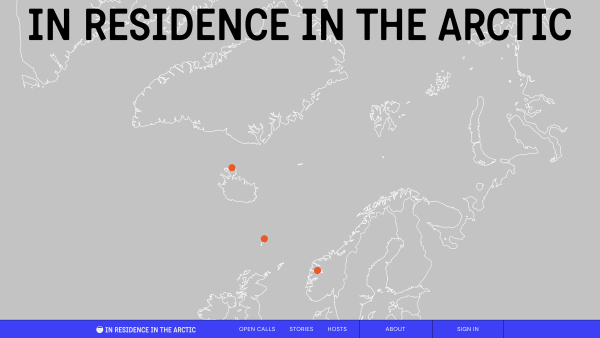 In 2022 East of Moon conducted an experiment together with three remote communities in the Arctic region. The objective was to try using a digial platform to connect the communities with temporary residents. In a similar way as artist residencies, In Residence in the Arctic hosted outsiders for a short period of time that brought in valuable skills and activities to the community. For instance, a chef in residence, a fablab expert, an innovator, etc.
The experiment was successful, with all three communities hosting a resident for a period of time and manny applications arriving. The project was suppored by the NORA organization.
The aim of the project is to counter depopulation and loss of vitality that many remote communities that have traditionally depended on resource extraction have encountered. The project's aims are stated as such:
"The increased interest for the Arctic and communities in the Arctic is a real potential for small villages and towns in the Arctic when it comes to attracting new residence either on permanent basis or "in residence for a period".
The In Residence in the Arctic platform is a tool for communities to invite people to become part of their communities for a shorter or longer period of time, which also might result in new residents on a more permanent basis.
The purpose of the platform is not to attract tourists, but to attract for example skilled workers, remote workers or families that give "something" to the community, while they are in residence in the community."
See About us.